Black Drawing Salve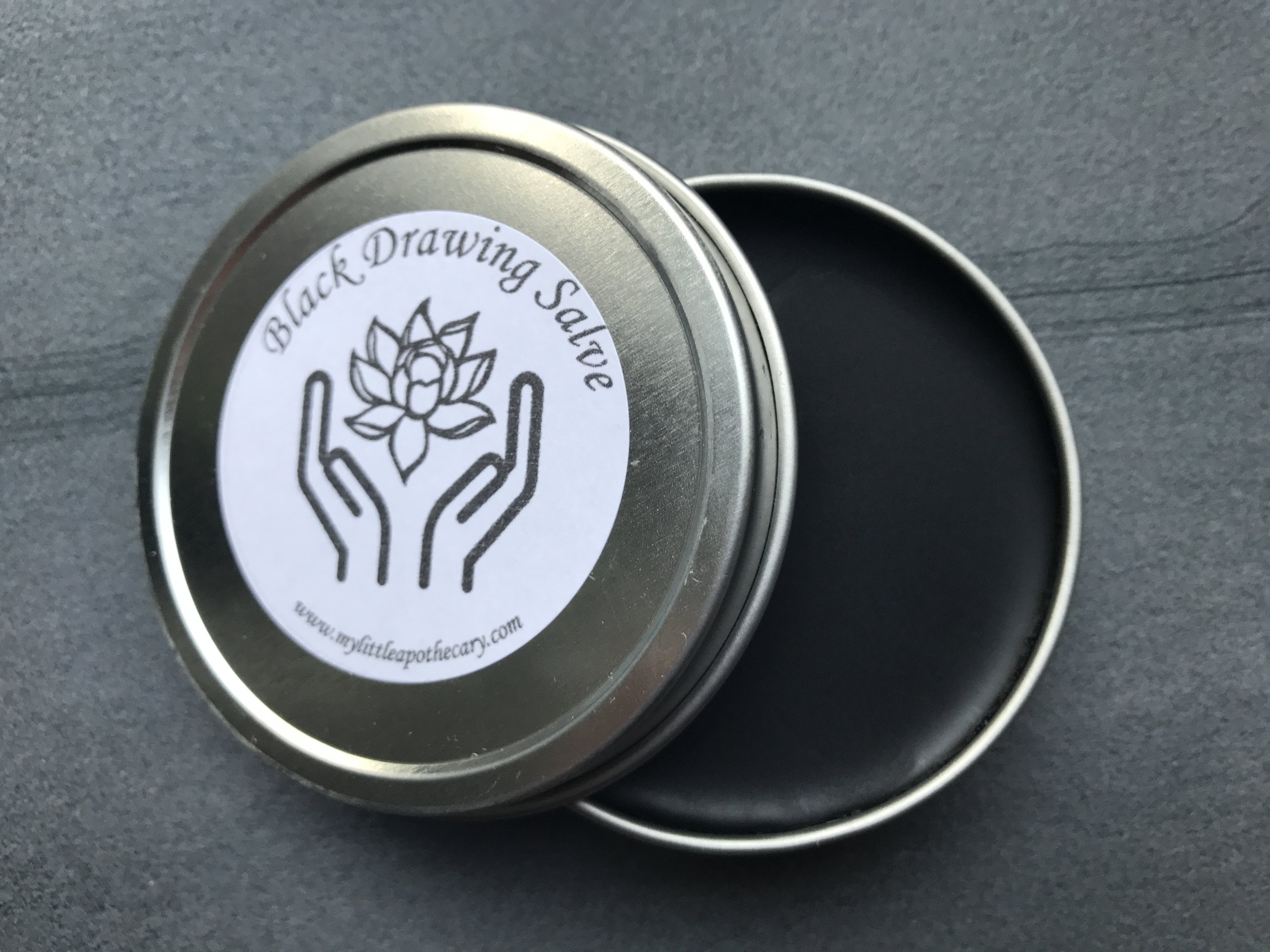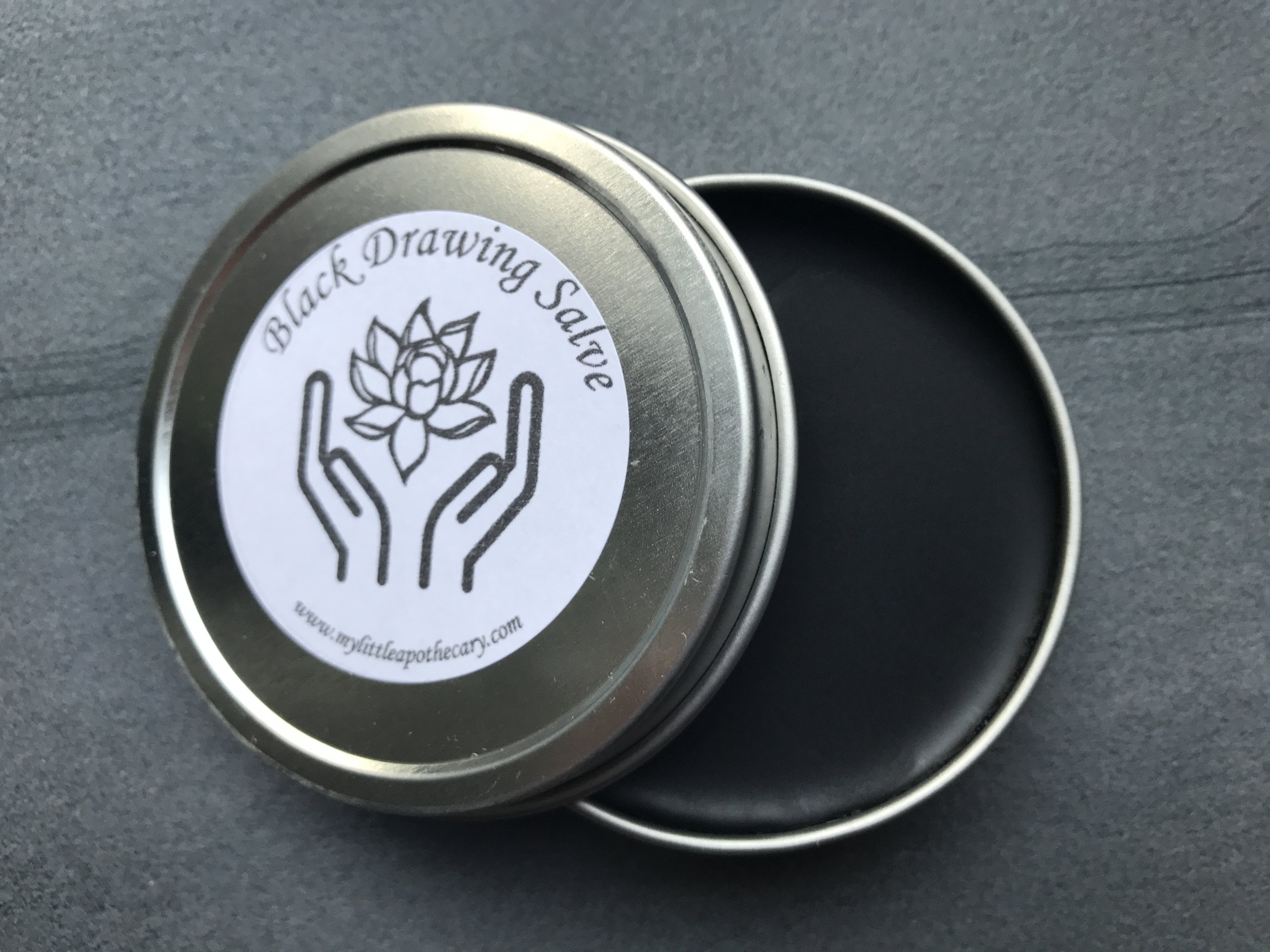 Black Drawing Salve
Black Drawing Salve is great for healing wounds but best known for drawing things out of the skin, such as splinters, stings, and even spider venom. And no, it won't stain your skin! Simply apply a small amount to affected area, wrap with a band-aid, and allow to sit as the salve does its magic.
Ingredients:
Black Drawing Blend (Olive Oil, Activated Charcoal, Beeswax, Organic Lavender Essential Oil)
Each salve is handmade in a 2 oz metal tin
*MEDICAL DISCLAIMER: These statements have not been evaluated by the Food & Drug Administration. This product is not intended to diagnose, treat, cure or prevent any disease or condition. All information is intended for your general knowledge only and is not a substitute for professional medical advice or treatment for specific medical conditions. The information contained on this site and emails is intended to provide a broad consumer understanding and knowledge of our products offered. The information should not be considered complete or replace a consultation or advice from a health care provider. Information obtained by using our products is not exhaustive and does not cover all diseases, ailments, physical conditions or their treatment. Never disregard professional medical advice.