Herbal Cough Soother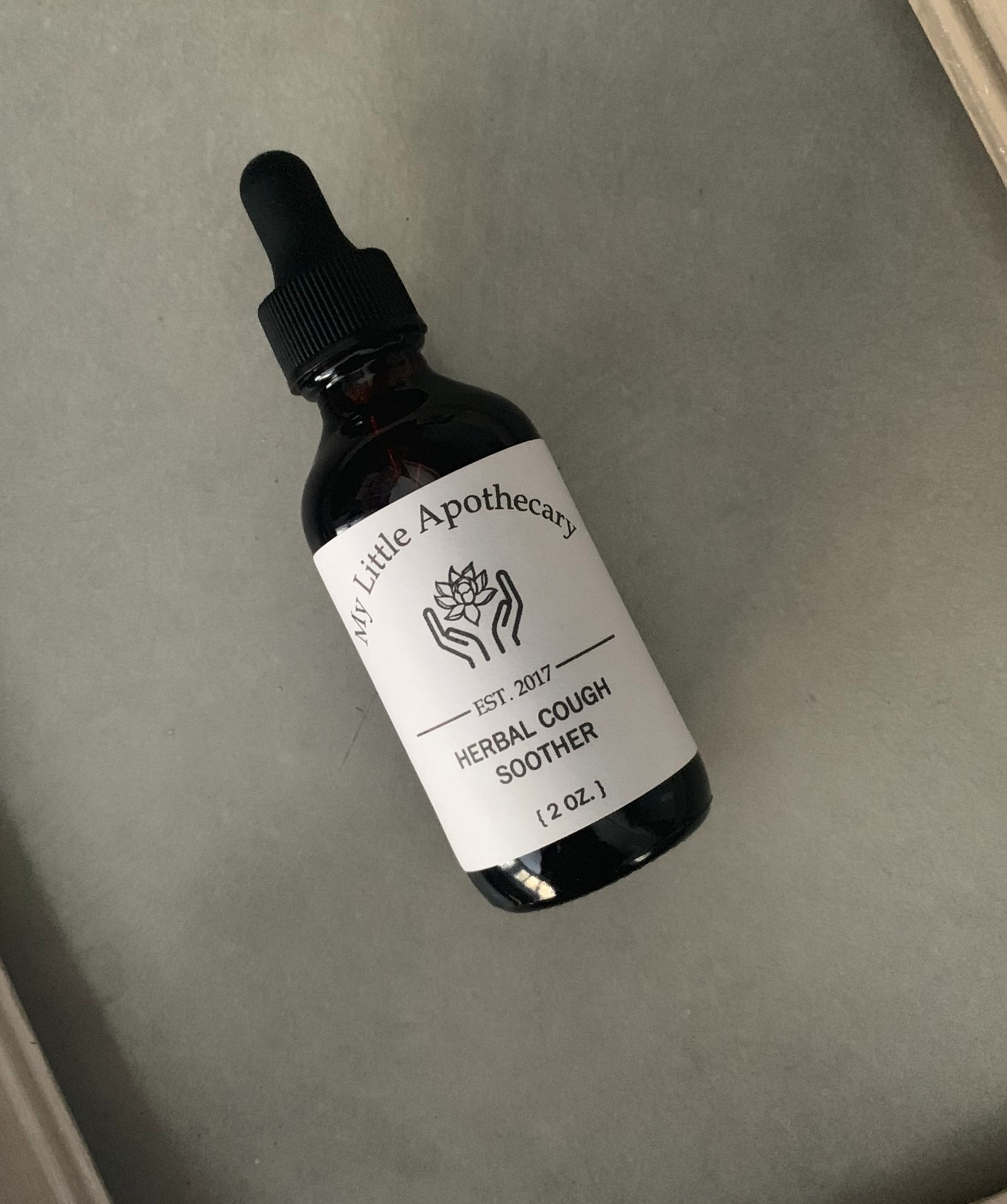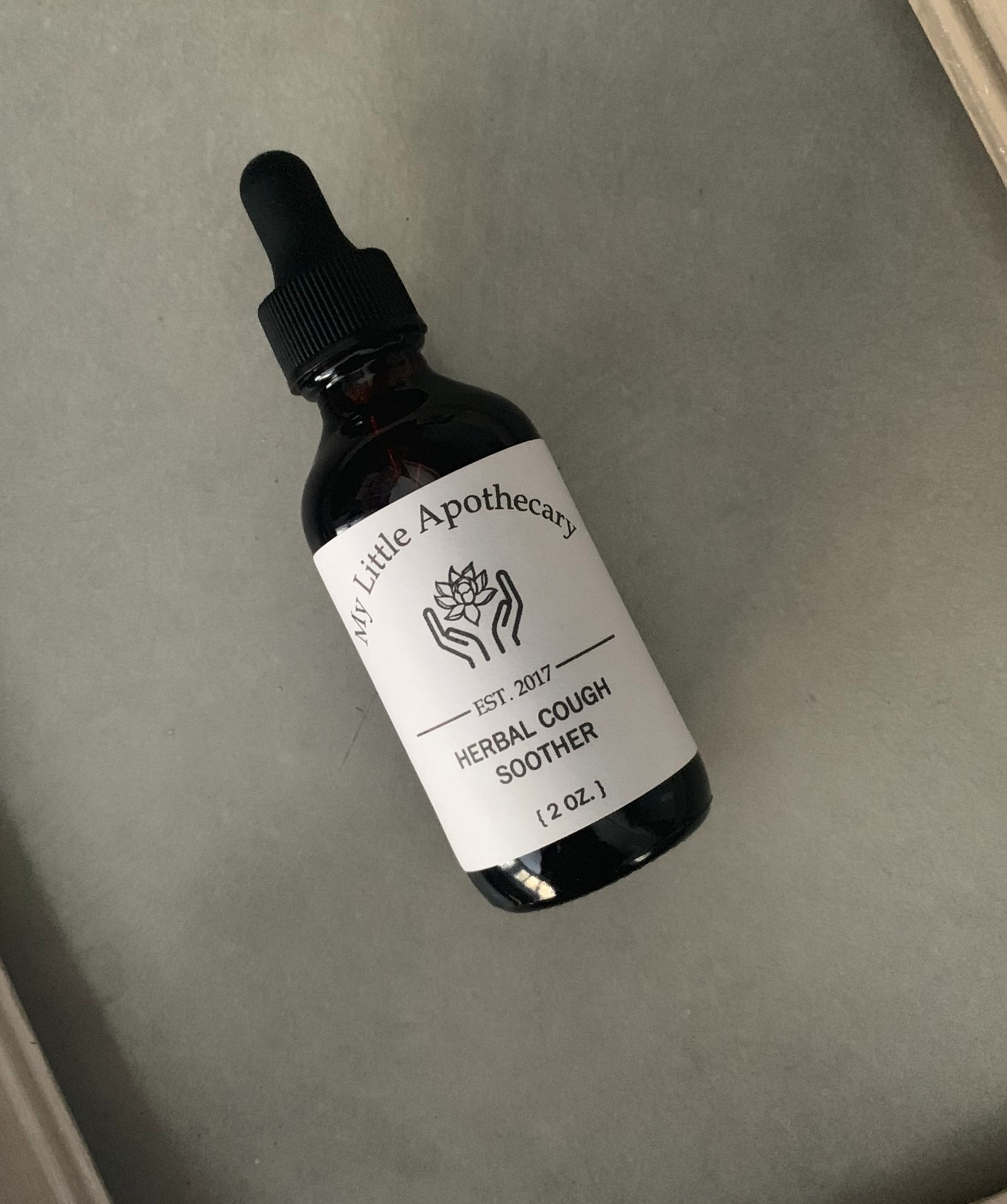 sold out
Herbal Cough Soother
Herbal Cough Soother is a herbal blend perfect for relieving a cough and is kid friendly. The blend includes herbs such as Wild Cherry Bark, Mullein, and Thyme for quelling an irritating cough and Marshmallow Root for soothing an inflamed throat. Vegetable Glycerin is a water-soluble sugar alcohol from a variety of plants. The liquid is clear, odorless, and sweet tasting, making it a perfect base for children's recipes and those sensitive to alcohol. Simply add Herbal Cough Soother to 2 oz of water, juice, or tea when needed.
Ingredients:
Herbal Cough Soother Blend (Vegetable Glycerin, Mullein, Wild Cherry Bark, Thyme, Marshmallow, California Poppy, Star Anise)
Small batches made in a 2 oz Glass Dropper Bottle
*MEDICAL DISCLAIMER: These statements have not been evaluated by the Food & Drug Administration. This product is not intended to diagnose, treat, cure or prevent any disease or condition. All information is intended for your general knowledge only and is not a substitute for professional medical advice or treatment for specific medical conditions. The information contained on this site and emails is intended to provide a broad consumer understanding and knowledge of our products offered. The information should not be considered complete or replace a consultation or advice from a health care provider. Information obtained by using our products is not exhaustive and does not cover all diseases, ailments, physical conditions or their treatment. Never disregard professional medical advice.